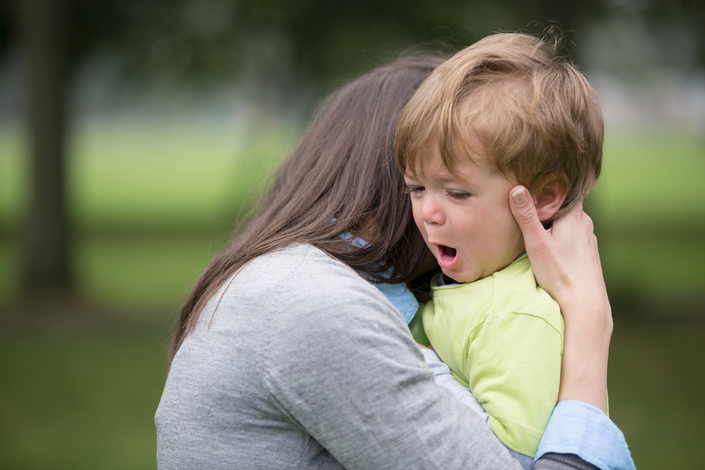 Compassionate Discipline: Raising Resilient Children
Using the Power of Attachment and Connection to Wield our Parenting Strengths
Watch Promo
Feeling like you can't get to your child? At your wits end with disruptive behavior? Feel that your children don't listen to anything you say? Wondering if there is something more effective than yelling, time-outs, or physical discipline? Feeling overwhelmed as a parent and aren't sure what else to do?
...Or maybe you are just trying to look for ways to be the best parent you can be while honouring the relationship with your child.
This course will begin with an overview of neurological development of children and how this accounts for their struggles with emotion regulation and impulse control. A thorough overview of attachment will be covered: parents will be able to identify and comprehend their current attachment style with their child, how that impacts behaviour, and how to strengthen the attachment should their be issues with connecting.

Our Co-Founder, Tammy Schamuhn, Registered Psychologist and Registered Play Therapist will guide parents and caregivers through effective discipline strategies that honour the relationship with their child and foster neurological development. Furthermore, they will have a better understanding of "what gets in the way" of emotional health in children, and how modern-day discipline can go very wrong with our chidlren [and why it just doesn't work for us long-term]. All strategies are science-informed, evidence-based, and practical for parenting children.

This workshop will empower parents to be the best version of themselves, while promoting secure attachments that nurture self-regulation, resilience, and compassion in children.

OBJECTIVES:
Identify parenting tools that foster healthy brain development [children ages 2-11]
Describe ways in which many current parenting strategies are developmentally inappropriate for children
Recognize triggers in children and how to take proactive* verses reactive approach to parenting
Implement a variety of strategies to cope with aggression, anger, anxiety, inattention, tantrums, whining, and emotional dysregulation
Understand how to reach your child, redirect emotions, and promote psychological growth
WHO IS THIS COURSE DESIGNED FOR:
Parents / Caregivers / Guardians
Teachers / Teachers Aides
Mental Health Professionals
REVIEWS:
Tammy provided information in a way that was linear and easy to follow. Links between research, outcomes, ideas and tools were clear and logical. These things make implementing new discipline techniques and changing our parenting behaviour easier. I appreciated that everything was grounded in research and that Tammy used layman's terms. It was easy to connect with her and understand the information. I left the presentation with parenting and discipline tools and tactics, a better understanding of my and my child's behaviour and ways to change both of those to better our lives. I've recommended this session to all of my parenting friends, and I'm so glad I took it."
- Whitney Exton-Burwash
I set a goal today to put into practice what I have learned . . .so far day one has been a success and I am looking forward to many more happy fun days with the techniques I've learned to be closer to my daughter. I know there will be ups and downs but I just want to say thank you so much! I have been feeling very emotional since yesterday, and I can definitely see where I was going wrong. It's one thing to get suggestions and answers but what really pulled it all together was learning how exactly my two-and-a-half-year old's brain is working, and not working yet. We had such a good day I want to cry tears of happiness."
- Natalie.H
"I just wanted to say thank you so much for this course... I knew I was doing something wrong, but no matter what book I read, or doctor I spoke with, I never received proper help. You truly inspired me. You gave me my "ah ha" moment . . . I immediately started using the techniques you taught us (and) the results were instant. It was like I could finally "see" my girl & what I wasn't giving. . . I wish this course was recommend to everyone who has a child, or is thinking about starting a family. I believe I wouldn't have struggled so long if I had known about you and this class. Honestly. I just can't thank you enough for what you've taught me. From the bottom of my heart ..... I truly thank you"
- Chantal N.
"Thank you so much Tammy!! I feel excited and confident in my approach to parenting rather than feeling like I'm waiting for them to misbehave. Which is really just a call out to me! I hope to put as much passion into raising my girls as you have for teaching it to us. Looking forward to the next one!"
- Misty Lee Sieben
"I loved so much about this course. I loved learning about how a child processes information. How their lid flips and how long it takes to come back online. I loved learning how my baggage can effect how I am raising my kids. The information on technology. I loved how Tammy shared experiences from her own life and how she showed her emotions. I just shows we are all human and make mistakes. The little clips were great and very informative. I loved it all!"
- JF
"(What was really positive for me was) explaining the reasons behind what does and doesn't work in terms of parenting techniques. (This course was) backed up with studies, which really convinced (me) that things we do are either helpful or harmful. (The) alternatives that maintain attachment were really helpful."
-Shallen W
"(This course had) real techniques, and (conveyed) an understanding that we are all humans. We make mistakes but that we can all try to do better next time. It not only helped me better understand my son, but my husband as well and where he comes from at times"
- Sherry Krozser
"(I was most pleased with) the vast amount of information; it was all relatable and honest. I learned a lot about myself, and how I act as a wife and mother."
- CBP

"Thank you for your passion and commitment to this topic and all children! Great course! I want to enroll in all of them now"
- Trina McCartney


"This was such a supremely perfect course. Thank you for your openness and passion."
- Jamie Dodd
"The information around why what I am doing now is not working and what I can start to do to be a better parent and raise healthy resilient children"
- Amanda Cleaves
Your Instructor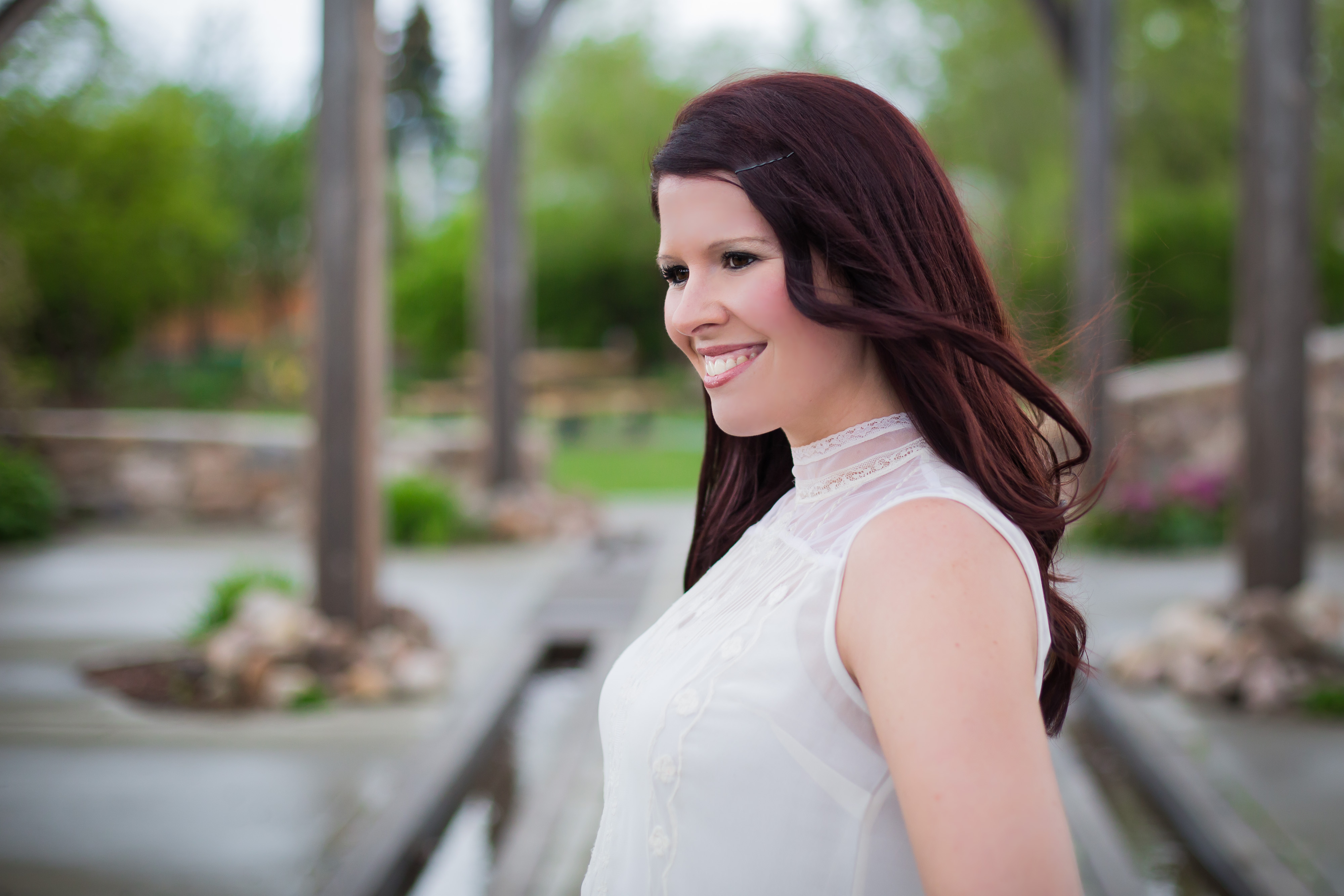 The Institute of Child Psychology was founded to educate parents and professionals on issues pertaining to children's mental health, and to promote the psychological and emotional well-being of children and adolescents. Our mission is to empower caregivers (i.e., parents, teachers, therapists, social workers, psychologists ) by giving them pertinent insights, skills, and tools necessary to help children thrive.

Tammy Schamuhn is a Registered Psychologist, Registered Play Therapist, and the Co-Founder of the Institute of Child Psychology. She has a Bachelors of Education from the University of Alberta and practiced as an Elementary Teacher in Edmonton, AB, before going on to do her Masters degree in Psychology. She is also the founder and Executive Director of Family Counselling Centres.
Tammy has been working in private practice for the past six years in Alberta, Canada, primarily with children and their families, specializing in trauma and anxiety with chilren and teens. She also includes animals in her therapy and have developed a canine assisted and equine assisted therapy programs.
She approaches her clinical and consultative work with parents and professionals with an attachment and neurobiolgical lens: all of her work is based on the neurology of the brain and how attachment is integral to adaptive functioning of both children and adults.
Class Curriculum
Who We Are
Available in days
days after you enroll
What is This Course About . . .
Available in days
days after you enroll
Why Most Parents Are Here. . .
Available in days
days after you enroll
Frequently Asked Questions
When does the course start and finish?
The course starts now and never ends! It is a completely self-paced online course - you decide when you start and when you finish.
How long do I have access to the course?
How does lifetime access sound? After enrolling, you have unlimited access to this course for as long as you like - across any and all devices you own.
What if I am unhappy with the course?
We would never want you to be unhappy! If you are unsatisfied with your purchase, contact us in the first 30 days and we will give you a full refund.